EDIT MAIN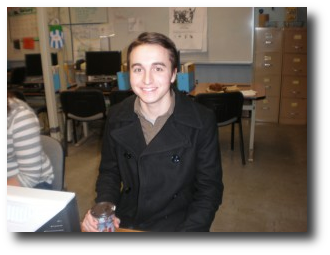 JAMES BARTOL–2009: I am living in New York City studying at New York University's Tisch School of Arts. I am taking classes in arts and humanities working to graduate with a degree in film production in 2013. I am also working a part-time paid internship at Marketing and Creative Services at Carnegie Hall. Living in downtown Manhattan is an enjoyable experience. I have seen many Broadway shows, visited museums, historic sites, and experienced different world cultures. I owe my happiness and success in college to my education at Brewer High and to the staff there who gave me the skills and guidance to help me follow my dreams and pursue my interests on a college level.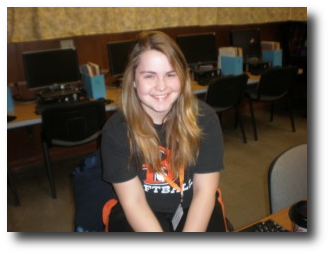 LAUREN HOLT–2009: I am studying at Eastern Maine Community College in Bangor. I started out as a Liberal Studies major but have switched to Business Management: Health Care Secretary. My goal is to finish this program and go on to pursue a career as a psychiatrist or a counselor. I found that the transition from high school to college was not so bad. I enjoy the freedom college offers. It is nice to be able to leave campus whenever I want. I finished my first semester with a 3.4174 grade point average.
MARIA LIBERATORE–2009: Take your classes seriously and not just memorize the information. Take AP classes.
DAELYNE BELL–2009: High school went by so fast. It is amazing that it is already over, and I am in college. College is fun. Living in a city is new and exciting, and I am glad I ended up where I am.
KAITLIN NOYES–2009: High school classes help with preparation for college work.
ANNA BROWN–2009: Brewer High prepared me for college. It was an experience that I needed to further myself as an individual.
ABIGAIL LEBLANC–2009: AP courses will help you in college so take advantage of that!
MELISSA DUNN–2009: Brewer prepared me for college. I enjoy college and the difference in atmosphere. The work load is difficult but not more than I can handle. It has been an eye-opening experience being out on my own and figuring out who I am as an individual as well as a student.
Please share with us your plans for class reunions and feel free to call us with any questions at 989-4140.