Brewer Schools have kicked off home learning this week! Please checkout our website as we have added a new tab that allows parents and students to access information. If you have any questions, we ask that you please contact the schools directly. :)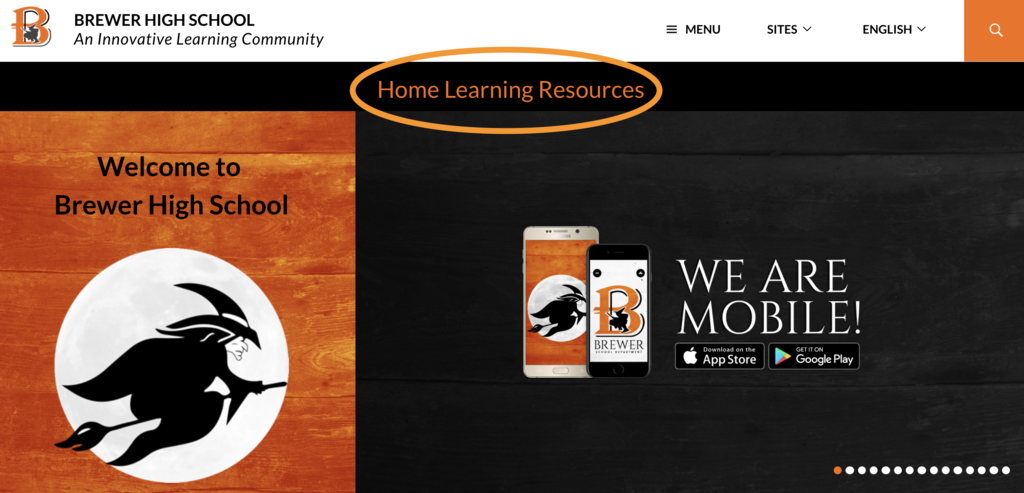 The Brewer School Department will be closed on Monday, March 16 through Friday, March 27 ​and we will continually reassess this situation to determine when it is possible to reopen beyond the 27th. Please follow the link for more information.
https://5il.co/dqft

Due to the National Weather Service forecast predicting hazardous weather conditions of snow, sleet, and mixed precipitation throughout the day, there will be No School today, Thursday February 27th, Brewer School Department. No school today.

Brewer Schools are closed today, February 7, 2020 due to slippery conditions and predictions of additional ice. Be safe, everyone.

All after school activities for Brewer School Department are cancelled. Be safe!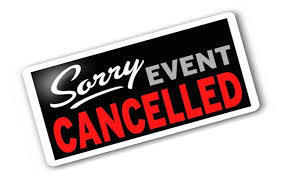 All after school activities are canceled today, January 16. Be safe today, everyone.

A reminder, that FILL THE ALFOND 2020 is this Friday (January 10) at UMaine. The folks in the main office at Brewer High School are selling pre-sale tickets so you can skip the wait at the rink. Adult tickets are $5 each and student/child tickets are $3. Please note: School passes are not accepted for this event, as it is a hockey fundraiser that helps fund the district's most expensive interscholastic activity. This year, it is Brewer's turn to keep the profits (which rotates annually with Bangor). Thank you for your support of the students at Brewer High School. Go Witches!

The Brewer School Department is canceling after school student activities today, December 17, 2019 due to snow that will persist throughout the evening hours.

Congratulations to the Brewer High School Mock Trial Team for advancing to the state finals! This past Saturday, BHS defeated St. Dominic High School in the semi-finals held at the Cumberland County Courthouse in Portland. The team will return to Portland tomorrow (Tuesday) to take on Cape Elizabeth in the state finals. Go Witches!

Congratulations to Zoey Rackler, a Junior at Brewer High School, for having her artwork chosen to be part of the Maine Excellence in Art Education Exhibition at the Capital Complex in Augusta. Her artwork will be one of 45 pieces from students across the state and will be exhibited from December 9, 2019 to April 30, 2020. There will be a public celebration on March 11 in the Statehouse Hall of Flags.

Brewer Schools are closed today, Tuesday, December 3, 2019. Our central office will also close due to worsening road conditions.

Here's a great way to help out our JROTC program: For every Community Bag ($2.50) sold in December at the Hannaford Supermarket in Brewer, the JROTC program receives $1.

We are excited to announce that Mrs. MacDonald's English classes at the high school, and the first grade classes at Brewer Community School, received a grant in the amount of $3000 dollars from our local Walmart in Brewer. The high school students are excited to use this money to write and publish personalized children's books for the entire first grade class at BCS and to support the, "Building Community Through the Arts" program at the high school. Thank you Walmart!

All after school activities are cancelled today, Monday, November 18 for Brewer Schools due to the forecast predicting slippery conditions this afternoon.

Brewer High School and the Brewer School Department are deeply shocked and saddened to learn that one of our Seniors, Jordan Parkhurst, died in a car crash last (Saturday) evening on the Wiswell Road in Brewer. Our thoughts and prayers go out to Jordan's family and friends during this most difficult time. Jordan made our school community a better place. Brewer High School has activated a crisis response team and will have counselors and supports in place for all students and staff members when we return to school tomorrow (Monday). We would like to thank Brewer Public Safety for working with Brewer High School and the Brewer School Department in dealing with this tragedy.

Jostens will be at school on Monday, November 18th from 11:00 am - 12:15 pm. They will be in the Cafeteria for any student wishing to order a class ring. Class rings can be designed and ordered at any time at Jostens.com. Be sure not to miss out on this year's exclusive promotion for Brewer High School students!

All after school activities are cancelled for today, November 12th, 2019 due to falling temperatures later this afternoon coupled with moisture on the roadways.

Dear Brewer Community, Brewer Schools have power and so will be open today, 11.1.2019. The forecast is for improving conditions throughout the day. High school students from sending districts should check any notifications from your local school unit. Sincerely, Gregg Palmer, Superintendent

Attention Turkey Trot Racers!! This Friday, November 1st, is the last day to register for the race to receive a free T-Shirt. Registrations after this date should include the $10.00 fee and marked as an extra shirt should you want one. A very limited supply of shirts will be available on race day.

ATTENTION SENIORS: All senior information and senior portraits must be submitted for the yearbook no later than THURSDAY OCTOBER 31st or your school ID photo from Infinite Campus will be used. All forms and information can be found on the Trident Yearbook website:
https://sites.google.com/a/breweredu.org/trident/
. If you have any questions, please email them to
trident@brewerhs.org
.