Congratulations to Zoey Rackler, a Junior at Brewer High School, for having her artwork chosen to be part of the Maine Excellence in Art Education Exhibition at the Capital Complex in Augusta. Her artwork will be one of 45 pieces from students across the state and will be exhibited from December 9, 2019 to April 30, 2020. There will be a public celebration on March 11 in the Statehouse Hall of Flags.

Brewer Schools are closed today, Tuesday, December 3, 2019. Our central office will also close due to worsening road conditions.
Here's a great way to help out our JROTC program: For every Community Bag ($2.50) sold in December at the Hannaford Supermarket in Brewer, the JROTC program receives $1.
We are excited to announce that Mrs. MacDonald's English classes at the high school, and the first grade classes at Brewer Community School, received a grant in the amount of $3000 dollars from our local Walmart in Brewer. The high school students are excited to use this money to write and publish personalized children's books for the entire first grade class at BCS and to support the, "Building Community Through the Arts" program at the high school. Thank you Walmart!

All after school activities are cancelled today, Monday, November 18 for Brewer Schools due to the forecast predicting slippery conditions this afternoon.
Brewer High School and the Brewer School Department are deeply shocked and saddened to learn that one of our Seniors, Jordan Parkhurst, died in a car crash last (Saturday) evening on the Wiswell Road in Brewer. Our thoughts and prayers go out to Jordan's family and friends during this most difficult time. Jordan made our school community a better place. Brewer High School has activated a crisis response team and will have counselors and supports in place for all students and staff members when we return to school tomorrow (Monday). We would like to thank Brewer Public Safety for working with Brewer High School and the Brewer School Department in dealing with this tragedy.
Jostens will be at school on Monday, November 18th from 11:00 am - 12:15 pm. They will be in the Cafeteria for any student wishing to order a class ring. Class rings can be designed and ordered at any time at Jostens.com. Be sure not to miss out on this year's exclusive promotion for Brewer High School students!

All after school activities are cancelled for today, November 12th, 2019 due to falling temperatures later this afternoon coupled with moisture on the roadways.

Dear Brewer Community, Brewer Schools have power and so will be open today, 11.1.2019. The forecast is for improving conditions throughout the day. High school students from sending districts should check any notifications from your local school unit. Sincerely, Gregg Palmer, Superintendent
Attention Turkey Trot Racers!! This Friday, November 1st, is the last day to register for the race to receive a free T-Shirt. Registrations after this date should include the $10.00 fee and marked as an extra shirt should you want one. A very limited supply of shirts will be available on race day.
ATTENTION SENIORS: All senior information and senior portraits must be submitted for the yearbook no later than THURSDAY OCTOBER 31st or your school ID photo from Infinite Campus will be used. All forms and information can be found on the Trident Yearbook website:
https://sites.google.com/a/breweredu.org/trident/
. If you have any questions, please email them to
trident@brewerhs.org
.
All senior information and senior portraits must be submitted for the yearbook no later that THURSDAY OCTOBER 31ST. All forms and information can be found under Clubs & Activities on the yearbook website.

Just a reminder that Friday, October 11th there is no school as this is an Inservice Day for staff and no school on Monday as it is a holiday. All district offices will be closed 8am-10am for district training.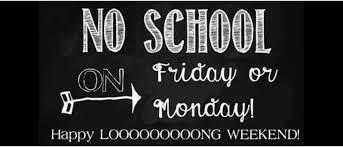 A reminder that in just under two weeks, on Friday, October 11, there will be an in-service day for Brewer Schools. While staff will be working, students will not be in attendance on that day. Athletic contests will still happen, so check Mr. Utterback's sites.
Just a reminder that tomorrow (Thursday) is an early-release day at Brewer High School. All students will be dismissed at 11:00 AM. We will not be running buses to PM UTC. We will be running buses for AM UTC.
Parents/guardians and families of all Brewer High School students are invited to our Open House, Wednesday, September 11. Tour the school, visit your student's classrooms, and say 'Hi' to their teachers. The Open House runs from 6:00 to 7:30 PM. Stop in anytime! We will also have a special informational session for Freshman parents and families at 6:30 PM. Hope to see you there!
Hello Freshmen and New Students! Remember that Wednesday, August 28 is Orientation Day. The day starts at 7:55 and you will be dismissed at 11:00. Buses will be running and we'll provide a free lunch. You'll go through an abbreviated day, so don't feel like you need to bring any supplies or your laptop on Wednesday. As always, feel free to contact us with questions. We look forward to meeting you!
Attention Brewer High School parents: If you were not able to pick up your student's school laptop during one of our Laptop Pickup Days this month, your student will have the opportunity to do so during the first two days of school. Seniors and Juniors will be able to get their laptops during designated times on Thursday (August 29); Sophomores and Freshmen will be able to get theirs on Friday (August 30). Students will need to pay the $25 laptop fee (CASH or CHECKS only) before they will be issued a laptop.

Fall Sports Physical Exams All Brewer students needing physicals for fall sports can go to our Brewer High School Wellness Clinic August 8th from 5-7pm. For $47 PCHC staff will be there to administer the physical and will take checks/cash or bill for later payment. If you don't have physical form, you can go to:
https://gobrewerwitches.com/parent_athlete_resorces/BHS_registration